Keith Craig Branch
AUGUST 12, 1947 – NOVEMBER 4, 2023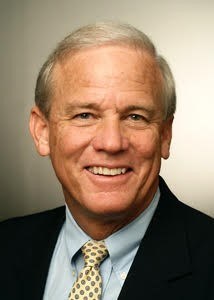 IN THE CARE OF
Southern Heritage Funeral Home & Cemetery
Keith Craig Branch passed away on Saturday, November 4, 2023, and is now at home with our Lord and Savior Jesus Christ.
Through the faithful discipleship of Frank Barker, Craig came to know and love Jesus in 1976. After that his personal ministry spanned over forty-five years, starting with sharing Jesus on the tennis courts to founding the singles ministry at Briarwood Presbyterian Church. The son of a lawyer, Craig loved to search for and defend truth. He was quickly drawn to apologetics, a Christian discipline of sharing and defending Christian beliefs amidst other religions, cults, worldviews, and cultural currents. He became the Director of the Birmingham chapter of Watchman Fellowship, an apologetics ministry. Later, he founded the Apologetics Resource Center. He diligently mentored, taught, and served so many throughout the United States and overseas.
Anyone who knew Craig quickly learned that his driving motivation was to tell others about Jesus and the good news that He came to save the world. He was a faithful husband to his wife Mary, who lovingly supported him and co-labored in ministry for over 40 years. He was a loving father to Kimberly, Chip, Catherine and John Mark, and a loving grandfather to Caleb, Emily, Hannah, Jack, Rylee and Nova. Even as dementia slowly took over his final days, his heart was set on telling others the Good News of Jesus Christ.
The family would like to express their deep appreciation for the love and care shown by The Orchard at Athens and Family Hospice.
On Monday, November 13th at 1:30pm a Memorial Service celebrating the life of Craig Branch will be held at Oak Mountain Presbyterian Church. The address is 5080 Cahaba Valley Trace, Birmingham, AL.
In lieu of flowers, the family has requested that remembrances be made in the form of contributions to a ministry of your choice.